27 February 2010
Crows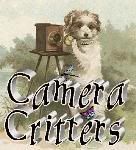 These birds are really scavenge. Here they are at the park eating some food - could be fruit. I don't really like them as they are so brazen to come near people. But at least they play a big part to balance the law of nature.


*****

shared by Mum & Dad @ 1:13 PM
No Work, Holiday

When we drove down to Sydney, I really didn't know what to expect. It was our first time to drive that far and with a toddler, it is safe to say I expect the unexpected. I heard stories of a holidays gone bad especially when driving long distance with a kid. I have yet to prove or disprove it then.

And I couldn't be more proud of my big guy. We travelled more than a thousand km one way and had three stops only. Most of the times, Jens was asleep. Then, Daddy always makes every stop fun and exciting. Jens complained only when we were stuck in traffic entering the city and when we couldn't find our way as our GPS took us to a residential area instead to our hotel. That was after almost 12 hours on the road. I think he was pretty amazing.

The secret? We woke up early in the morning so he was very tired – sleep is a must for his system. Plus, lots of food and toys and lots of fun.

We wouldn't be driving to travel in the next future but I'm really hoping we could see the Bathurst 1000 car racing. We would need to drive and possible use RV – have to soaked up to ambiance by staying at the caravan parks. It's either we rent an RV or buy a caravan (this we won't need service like that of good sam rv repair). This is my biggest wish – hopefully to be granted in the future.



*****

shared by Mum & Dad @ 12:57 PM
26 February 2010
Thank God for Small Mercies
That's what Mcj always said when I complain of something. Indeed.

As last weekend, Jens got a runny snotty nose out of the blue. He woke up bright and early and pulled me out of bed saying "time for wake up mum". After breakfast, it has been a routine to watch The Wiggles DVD and then outdoor games. That's when I noticed he's got cold.

Sometimes getting sick without seeing any warning sign is disturbing. Thank God it's not as severe as Mesothelioma Cancer. And thank God for Vicks Vapour Rub. It eases out Jens breathing at night. I think it would become a family magic potion.



*****

shared by Mum & Dad @ 3:54 PM
25 February 2010
Polite, eh?
You Are a Polite Driver


You are a creative, resourceful person. You can easily entertain yourself, and you make the best of any situation.



You are always increasing your awareness of the world around you. You are a life long learner.



You are a very fair person. You treat everyone equally, even when it's difficult to do.



You are a calm, peaceful person. You realize that arguments are only temporary, and you try to give people the benefit of the doubt.



You have the utmost respect for authority figures. You feel that rules - and their enforcement - are important.



You are focused and alert. You make sure that you are doing the right thing at all times.



You are a very responsible and conscientious person. You often consider the feelings and needs of others.



Your ego is a healthy size. You don't think you're more important than anyone else.

*****

shared by Mum & Dad @ 3:15 PM
22 February 2010
The Flowers After the Rain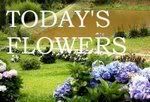 *****

shared by Mum & Dad @ 9:00 AM
20 February 2010
Hippo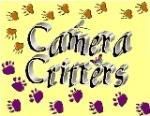 *****

shared by Mum & Dad @ 1:28 PM
19 February 2010
I Can Sing a Rainbow

My Boy Skywatching.


*****

shared by Mum & Dad @ 9:10 AM
16 February 2010
New Law on Car Restraint
In one of the day care newsletter, there was an update about the new law on car seats that will be implemented this year. It was a bit vague but I reckon the car seat in my car is not the legal one.

This is the new rulings.


Children aged under six months must be in an approved, properly fastened and adjusted rear-facing child restraint (baby capsule).
Children older than six months, but under four years of age must use either a rear-facing child restraint or a forward-facing child restraint with an in-built harness.
Children older than four, but under seven must use either a forward-facing child restraint with an in-built harness or a booster seat.

Baby capsule/car seat Child's weight
Rear-facing baby capsule Up to 9 kg
Forward-facing child car seat 8 kg to 18 kg
Combination car seat and booster 8 kg to 26 kg
Booster seat 14 kg to 26 kg
Child harness 14 kg to 32 kg


Problem is, the car seats with in-built harness are only up to 17 kilos weight. I mean, The Tatapilla at 2.5 is already 14 kilos. Buying one of those is like throwing money as he'll just be able to use it for 1 year maybe.

We will be tuning in tonight in the news as there is a section that they will show what's the proper car seat and what's not and to confirm that we either have a correct car seat or not, once and for all.

You see, when we bought my car we also bought another car seat (another expense not to mention car insurance, maybe from one on the carinsurancelist blog) – a booster actually as we thought of economising as it will hold up to 24 kilos. It has no in-built harness but it is not a booster per se as it has a harness attached to the car.


*****

shared by Mum & Dad @ 12:21 PM
Art Works
*****

shared by Mum & Dad @ 10:26 AM
14 February 2010
Purple Orchid
*****

shared by Mum & Dad @ 3:31 PM
We Are Happy
When we go to the library we see the same staff almost all the time. Some of them already knows Jens. He's a favourite of one of them.




People Think You're Very Happy







People don't just think you're happy - they know you're happy. And it's true. You are one of the happiest people around. You may or may not have a lot to be happy for, but that's irrelevant. You make sure you're happy no matter what. You know how to prioritize in your life. You put yourself and your relationships first. By knowing what truly makes you content, you are able to stay positive. You bring a lot of happiness into other people's lives.





Last Saturday, the staff noticed Jens to be always happy. He always is. I've always been saying that he is a happy baby. Being a mother to him isn't difficult at all. He made it easy for us. The staff commented that it is because we are a happy family. Well, we grizzles but we are basically happy all the time.

Speaking of happiness, he is now awake so I might have to dash after finishing the colon cleanser opps.


*****

shared by Mum & Dad @ 3:26 PM
One-and-a-half Men
...that's what I got. And they are as funny as the show.

Because I like sitcoms, Jens get to watch them as well. Two-and-a-half men, friends, big bang theory to name a few. He even requests to watch "men men" because of the intro. And look at this variation.

I wonder if it's actually Jake that's singing because he can carry a tune, infact.. it's very good. (It could be one of those muscle builder for all I know, or a chick?)


*****

shared by Mum & Dad @ 3:10 PM
At the Circus

The plan to watch the circus actually happened yesterday. And boy, wasn't I excited. It was the first for me and Jens. Yeah, for me.

We bought popcorn obviously. Jens was so grown-up. Didn't even play-up even if he was tired. He was all ears and eyes for the acts. He can't be distracted. He had a blast and so are we. It was one of our family moments. No commercials (for something like slimquick), just continuous fun apart from the 15 minutes break.


*****

shared by Mum & Dad @ 3:02 PM
Adult Theme Show
that we allowed Jens to watch. Robinson Crusoe - even Jens knows him and the show. Even if there are some mild violence, we were there to advise him what's good or bad. He liked the show that even if the season was off the air - he's been asking to watch it.

During the show, when a skull was shown Jens said, it was a puppy dog. And we didn't correct him to avoid lengthy explanations and nightmares.


I really like Crusoe - he's sort of a hero, quick, witty and fun. I haven't seen the part where he dived for a pig (there was no sign of cholesterol treatment there). I like how Friday talks though. There's something in it. Oh well, the family loves the show, it's a shame that it's not on anymore and from what I read NBC cut it off.


*****

shared by Mum & Dad @ 2:44 PM
The Current Favourite
We borrowed a new The Wiggles DVD from the library and it has Steve Irwin in it and lots of animals. It's the current favourite of The Little Boy. Just one of the songs with Steve in it.

Even when Jens is playing in the tractor he's been relating to it - let's go to the Australia Zoo.

Most of our DVDs at home of The Wiggles and those we borrow from the library has still the old Yellow Wiggle - Greg. It's a good thing Jens doesn't get confused between him and Sam, the new Yellow Wiggle. I think they both have their own personalities like richard willich that appeal to the public.


*****

shared by Mum & Dad @ 2:36 PM
One Liners
After shower with me: I had a great time.

He is my daddy, not yours. When he wants to see his Daddy.

You're my friend, Mum? When he had done something that I don't like.

You can read it, Mum. When I tell him that he can read it.

I wang to watch "tagalog". When he wants to watch his favourite tagalog movie.

And there are more that I can't remember them all. He is just so funny these days especially the words that are coming out of this mouth. Blunt and honest, I tell you. He could be a great campaigner for quick weight loss diets if he is into it. Well, kids are always honest until they learn how to lie - from adults.


*****

shared by Mum & Dad @ 2:28 PM
Feeding the Ducks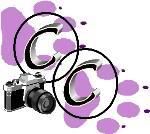 *****

shared by Mum & Dad @ 10:43 AM
10 February 2010
The Elephants
*****

shared by Mum & Dad @ 11:46 AM
03 February 2010
To Circus
This weekend.
Last Sunday, Mcj told me about the Lennon Brothers Circus tent that he saw a few suburbs away from us. I was so out of my league that day that I postponed it to this weekend.


The Tatapilla has been watching a circus DVD of The Wiggles and I think he would really be interested to see the act live. He's been practicing juggling balls although he is not really up to the job
. I'm excited for him. Plus, I haven't been to a real circus in my life, so it's double excitement for me.


*****

shared by Mum & Dad @ 12:35 PM
02 February 2010
At the Park

At the park, somewhere in South East Queensland, Australia. This is my world. Come and share your world.


*****

shared by Mum & Dad @ 8:37 AM
The making of a beautiful little boy to a BIG GUY that will melt a million hearts. :)
Tatapilla?
...a new word created by Dad (and Mum) to describe their BIG GUY who moves backward with his head when lying on his back - sort of like a caterpillar.
I Am Happy!
Talk To Me
Links
Pinay Bloggers
Previous Post
Archives
Blog Stats
Community

The Australian Index
Thingie-Me-Bob
Credits