28 March 2010
Weekend Photos

The Tatapilla is somewhat ill this weekend. Sniffles and cough. Last night, I got a bit worried as he was difficulty breathing, thank God we still have his puffer to the rescue. Although a bit whingy, understandably, yet he is still with his happy self. Playing and learning new things with Dad. Teach me what he learned especially about the tools (he's too young for project management software yet. lol). A silver lining is always there on a dark day. I just hope he'll be all good and happy tomorrow so I don't have to worry while at work.

Yesterday, he and Daddy had some bonding sessions wearing sunnies. We also went to the park. A simple way to spend the weekend but we're all happy and contented.


*****

shared by Mum & Dad @ 2:18 PM
Under Duress
Hahaha... Daddy thought of a new word today for this blog. Omni-footerous. The interchangeable shoes. Jens owns slippers that are omni-footerous and he likes putting them on as he can't go wrong. Can't have banana feet.

So there, word of the day. Omni-footerous - shoes that can be worn either foot.


*****

shared by Mum & Dad @ 2:16 PM
23 March 2010
Random Red
*****

shared by Mum & Dad @ 9:01 AM
22 March 2010
At the Park - Mellow Yellow
These photos are taken from the park a few minutes drive from our house.

*****

shared by Mum & Dad @ 1:18 PM
21 March 2010
Guide to Reading
The Tatapilla is keen on reading. It's the favourite trantrum pacifier, the best diversion if he is letting off steam, the best bonding tool.

For toddlers here are some tips (from colesbabyclub);
Toddlers like:
- choosing which book to read
- helping turn the pages
- pointing at and naming pictures
- filling in the words of a story they know
- animals and animal noises

What you can do:
- ask your toddler to name what they see in the pictures
- ask your toddler about the sounds animals make
- point to words as you read
- take books when you go shopping or in the car
- sing nursery rhymes and fun songs together
- visit the local library and let your toddler choose the books
- try choosing interactive books such as pop-ups or talking books to make the experience more fun for your toddler
- join a 'read aloud' session at your local library, to show your child that other people like reading too!

With The Tatapilla, if the book is familiar to him, we don't end up finishing it as we talk anything and everything about every page (except muscle supplements maybe). He is a sponge as he can almost memorise every book that we read so we go to the library every week or two to borrow some - to add variety.


*****

shared by Mum & Dad @ 9:31 AM
CCC-rab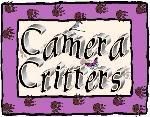 I'm running out of photos in the computer that I'm currently using - the work one. My home computer has busted on something - could be video card or just the cable -we're too lazy to check (and I am endeavouring onhow to prevent hair loss)
so I'm suffering on low ammunition. Of photos that is.

This photo was taken more than two years ago from the Under Water World in the Sunshine Coast. Our first time to go there since we have the Big Guy.


*****

shared by Mum & Dad @ 9:19 AM
Shopping Day
The Tatapilla loves shopping. Why? Because of the rides and the toys that he can play with. Yeah, my bad. We just go to the toys section and he will play with them but we don't end up buying them anyway. Mind you he knows which shop to go to. If we go to somewhere that he's not familiar with, the first thing he says "there's no toys here". Or when we are leaving, he'll say, let's go to the shop. Yeah, the shops are not shops unless they have toys or rides.

the favourite ride - big red car
one of his favourites - brushes - he likes cleaning

ball fetish - can't get away from all that display

Sometimes, it's not really fun shopping with him as he just wants to stay to his "fun" area and I can't leave him to browse on slimming wrap. Oh well, I can always bribe him with a ride when we finish.


*****

shared by Mum & Dad @ 9:04 AM
Afternoon Ritual
For a week now, when Mcj picks up The Tatapilla at school they don't go home away. They dropped by the park. It's on the way home and very convenient to go to. There isn't much play things and the playgound is somewhat new but The Big Guy just loves it there. It's safe as it's close to business establishments and the national road. It's so close to nature as well - trees everywhere and a walk path with a bridge to pass a small canal - a perfect place to think of wedding favors if you're at your wits end.

We went there yesterday afternoon after cooking dinner. It's not the best of days but we had a blast.

*****

shared by Mum & Dad @ 8:41 AM
20 March 2010
S-9 Just One Look

1. How vein are you about how you look?
Not so, as long as I feel good.

2. When you were little what was your favorite TV show?
We don't have telly. I was more into reading.

3. If someone was going to make a movie or TV show about your life, who would play you and why?
I'm not sure about this one. Pass.

4. Who is your favorite Major League Baseball team? How about your favorite player?
I live down under - can I instead choose other sport? National Rugby League - Broncos.

5. What is your favorite baseball-related movie?
The Mighty Ducks.

6. What is one lesson you have learned in the past year?
Be happy and content. Blessings will flow in.

7. Tell us about one of your childhood memories.
Falling off the tree while playing house on the stump.

8. How do you handle sticky situations? Do you have a method? If so, what is it?
I gather facts and lay everything on the table. I coff the blame if it's my fault and if it's somebody's, no blame game. Just move on.

9. Do you think people talk about you behind your back?
Yes, only good things. Hahaha. I'm kidding myself but hey, I don't want to develop female pattern hair loss so they can mind their own business and I can do mine.


*****

shared by Mum & Dad @ 3:32 PM
MM - Field Trip

My kiddo is not in real school yet though he goes to school every weekday - daycare that is. So I'm posting some of our photos when we went to Sydney at the end of last year. It's our second big adventure as a family - such a long drive. We had so much fun though it was raining for most of the days that we were there. Places we visit - The Gap (Bluff), Australian Museum, Powerhouse Museum, Bondi Beach, Taronga Zoo. We dropped by Coffs Harbour on the way back. I couldn't compare even if Toronto hotels was not in the list.


*****

shared by Mum & Dad @ 3:09 PM
11 March 2010
Small Conversations, Etc.
I just got out of the car. Jens greeted me and said, "We're having spirals today". It's past for dinner, he meant.

The backing of my photo keyholder was removed and he was helping me put it back. His Nana called him and he said "I'm just doing Mummy's thing".

I wrapped his left-over biscuit with a tissue (can't find anything handy). Seeing it he wanted to eat it again but has to go through the motion of opening the package and saying "Surprise!". He likes surprises. I asked him what he wants for a surprise. He said, "A lellow (yellow) surprise". What yellow surprise, I asked. A lellow Christmas surprise! You see, lellow is his favourite colour.

This is funny. He always stays at the toys section when we go to the supermarket. Last night he found a care bear inside an egg-shape container (something that can also be displayed on office furniture). When you press a button on the toy, it says "Hehehe, I'm hiding". We were looking at the DVD sections when he came marching to us carrying two egg-shape toys. He gave one to me. He left and went back to the toys section. He came back with two again and he gave one to Daddy. I really find it sweet and funny that he thought we should get one each as there are heaps of toys there. But the most interesting part, and what I'm really proud of, is he puts the toys back and doesn't insist us on buying them for him.


*****

shared by Mum & Dad @ 9:37 PM
06 March 2010
Fun Food Ideas
Although, The Tatapilla is not picky with food if I let him loose, he'll eat sweet stuff almost all the time. Ice cream, juice, sweet biscuits, etc. I am always the police, the bad guy at hom to say no and give some less likeable alternative. But that's my job.

Thanks to the net, not only we can research term life insurance online but almost anything. I'm sharing some fun food ideas I got from the state government website:


Try some of these healthy, popular food ideas for children under five. Your child may even like to help you in the kitchen.

Food with a handle – corn on the cob, lamb chops or frozen fruit on a stick.

Mini food – grapes, cocktail tomatoes, sugar snap peas, mini crackers, little cheeses, sultanas or dry breakfast cereal pieces.

Soft and saucy food – mince meals, risottos, pastas, mashed potato, thick soups or apple crumble with custard.

Fun-to-make food – pizza, rice paper rolls, nori rolls, tacos, pop corn or noodles.

Favourites – pikelets, fruit toast, yoghurt or baked beans.



Yeah, the Favourites list is also the favourite at home. How did they know? Hummm, I just have a normal kid.



*****

shared by Mum & Dad @ 12:22 AM
On Jens' Day Care
He was moved to the orange room sometime last month. I think he also likes it there as some of his friends from the Blue room were also moved with him.

I like it there too. They have a daily diary of the activities of the children. Plus, the carers exhibit the artworks of the kids on the wall or hang them up.

It's also a bigger room (modern furniture
is not really notable) and yeah, the number of kids have doubled up but it seems Jens is having so much more fun. I'm really glad.. he's getting independent and mature each day. Pretty scary and exciting at the same time.


*****

shared by Mum & Dad @ 12:11 AM
First Aid at Home
I haven't bought any first aid yet. We are still using the old ones that Mcj got.

Thankfully, I didn't get into a situation that first aid is needed with The Tatapilla. But here are my tips when it comes to disaster with your little ones:

1. Don't panic however severe the situation is. Kids will react the same. Stay calm and they will even if they are hurting.

2. Drop anything that you're doing (but safety first) and attend to the injured child right away.

3. Give lots of TLC - very important medicine of all. Can cure bumps, tummy ache, headache.. anything you can imagine.

4. Sympathise and praise your child for being so brave. It will help him cope.

5. Distract his mind away from the accident - give toys or sing.

That's all I know for now.. I think, it's more the presence and attention that will help any disaster manageable.

Hopefully, this will count in the Mommy Moments even if no photo.



*****

shared by Mum & Dad @ 12:02 AM
The making of a beautiful little boy to a BIG GUY that will melt a million hearts. :)
Tatapilla?
...a new word created by Dad (and Mum) to describe their BIG GUY who moves backward with his head when lying on his back - sort of like a caterpillar.
I Am Happy!
Talk To Me
Links
Pinay Bloggers
Previous Post
Archives
Blog Stats
Community

The Australian Index
Thingie-Me-Bob
Credits