26 April 2010
Orange Flower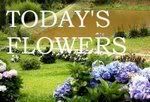 I took this photo at the Garden Centre but I didn't get the name. I like this even before.. I believe they come in variety of colours.


*****
shared by Mum & Dad @ 10:27 AM
23 April 2010
Is ill
I came home today and looked for him and Daddy. I thought he was still at school but they were just in the office while Daddy put the tips in. I found him sitting on the office chair without shirt. I was told he was running a temperature. He said "Hi Mum" and wanting some cuddles.

He didn't show any sign of illness when I dropped him this morning. Maybe, he came in contact with another child who is ill. Good thing, it's weeked so I can take care of him without taking days off.

He went to sleep without eating dinner - after taking paracetamol. His fever has gone down - sweat a lot despite the cool weather and aircon in the room.

I know, it's not time to fret or worry but as a Mum, I believe it's just normal to be so concerned. I mean, he is my only child. Some worry about hair loss treatments for women, how much more if it concerns your child, right?

Here's hoping for a well, mean and bubbly Tatapilla tomorrow.


*****
shared by Mum & Dad @ 11:13 PM
Online Retail Therapy
Just pretend, Mum. The Tatapilla would say that.

We already did our winter shopping last Saturday. If we didn't have, I would buy these stuff online. I like the styles and colours. They seem look good. Although, I still prefer seeing them before buying them. I haven't had any bad experience from online shopping but I still prefer going to the shop. I mean, it's more fun, right? Unless if you're shopping for hairloss cure, click here.


Stripe L/S Polo Top-131104-49-NavyWhiteSprite


Pocket Front Stitch Jersey-1115181-Orange


Polar Fleece Beanie - 2JWBHAT1-R-Red


*****
shared by Mum & Dad @ 10:53 PM
Dressing Up
We are inundated with different experience in dressing up everyday. At times, he wants to dress himself up, at times, help is required but most of the time, he is just happy that he was able to accomplish some of the task.

As to choosing what to wear - The Tatapilla is very persistent and persuasive, he always ends up wearing what he wants. But that's not saying that he is easy to persuade as well. Just point out pretty colours and he's happy to wear what's already laid out for him to wear.

If you need tips just like me on this department, here are some (again from raising children network :

Accomplishing the task
You can help him tactfully to accomplish the jobs that are possible. If he feels you are with him and not against him, he will be much more cooperative. It takes patience.
Here are a few suggestions:

Pull his socks partway off so that the rest is easy.
Lay out the garment that he's going to want to put on.
Interest him in the easier jobs while you do the hard ones.
When he gets tangled up, don't insist on taking over; simply straighten his clothes out so that he can continue to try to dress himself.


I think the bottom line is, if it won't do any harm, let your child decide what to wear (the clothes are not loose diamonds to be so fussy about the).



*****
shared by Mum & Dad @ 10:45 PM
Watch Out
The Tatapilla has just turned 34 months so I checked on his development in raising children network (very useful site; one of the sites that I would surely do an online backup if need be). It's exciting as he can do most them already before.

The 34th-36th months
By three years old, your toddler:

… should be able to:

identify four pictures by naming
wash and dry hands (just more than three years of age)
identify a friend by naming
throw a ball overhand - I have yet to find this out
speak and be understood half the time
carry on a conversation of two or three sentences
use prepositions - he does better than me sometimes
… will probably be able to:

use two adjectives
put on a T-shirt - with little help
broad jump
… may possibly be able to:

balance on each foot for two seconds - have yet to find out
describe the use of two objects - have yet to find out

… may even be able to:

copy a circle
prepare a bowl of cereal - oh yeah
dress without help - except the shirt
identify four colours - a long time ago
put on an article of clothing - oh yeah
*****
shared by Mum & Dad @ 10:34 PM
Red Moments

At the park in Sydney on Christmas 2009. While everyone is mulling over the side effects of diet pills incase they will use some to shed some unwanted pounds for eating indulgently, we had fish and chips picnic. The theme of the day is red, obviously.


The Big Red Car - The Wiggles ride at the shops. This is the favourite of all the rides.


The Tatapilla playing around the swimming pool with his cousins (second). He liked all the toys but didn'get in the water until I did (I was forced to).


*****
shared by Mum & Dad @ 10:21 PM
17 April 2010
Easter Hat Parade
AT the Tatapilla's school, they are cultivating the artist in every child. They also celebrate events the way a child will. Last Good Friday, they have an Easter Hat Parade. This is the Big Guy's second year. Each child makes their own hat and wears them on the parade.
I instructed Mcj (it was his turn to take Jens to school), to take the camera and request the carer to get The Tatapilla's photos during the parade.
This is the usual Jens look at school – no shoes (and no mens ties either). Hi soles are so gritty when he gets home I have to scrub them really hard during bath time.


*****

shared by Mum & Dad @ 9:15 AM
MM - Yellow

The Tatapilla trying on the little bags at the Macadamia Castle, somewhere near Byron Bay. It's something he can stash his contraband (baccarat cigars, NOT).


His yellow cricket bat.

Somewhere in Urunga, New South Wales, there's cafe with access to the ramp and have all these yellow canoes. Taken when we drove down to Sydney.

When the saw the MM Theme for this week, I got excited. Why? Yellow is The Tatapilla's favourite colour. But you would be surprise he doesn't own many yellow items. Add the fact that I have to scour my photos collections to look for yellow. Funny, eh? From now on, I will endeavor to collect yellow stuff and photograph anything yellow. But recently, the Tatapilla told me his favourite colour is Red. Oh dear! Talking of a fickle-minded tot.

*****

shared by Mum & Dad @ 9:05 AM
12 April 2010
Brum Car at the Shops
*****

shared by Mum & Dad @ 12:23 PM
11 April 2010
Big Ears
.. for music that is.

When we went to Sutton Beach at Redcliffe last week, it was to see the sail festival but we missed most of it as we were late in getting there. So we sprinted to the market. And the big ears didn't miss the sound of music from nearby.

This is what they found - a one man band.


The guy has a didgeredo, flute, drum, keyboard - has almost every basic musical instrument except guitar which is The Tatapilla's favourite. I suppose because the music is resounding as nature and guitar makes a shrilling noise - it's not apt for soothing music. Mcj bought 3 CDs. The Tatapilla was enthralled.

When we were having lunch, Daddy saw a guy playing musical instruments for donations. This time the guy has a guitar so the Tatapilla asked for some gold coins (no credit card processing this time) to donate and requested to the guy to play his guitar. He was so interested. I think the guy was happy that they were there as there are other people making donations as well.


People passing were smiling when they saw how interested the Tatapilla.

My entry for Straight From My Camera.


*****

shared by Mum & Dad @ 9:46 AM
02 April 2010
Holyweek 2010 Photos

Easter Parade at school


At Redcliffe Boardwalk


*****

shared by Mum & Dad @ 4:23 PM
Meal Times
Feeding a toddler is always a feat on itself. Sometimes, it is tempting to not prepare any separate meal for The Tatapilla but if he won't eat our family meal, he'll end up having baked beans. Baked beans rich in protein but it gives him gas although he's not complaining.

I know these principles for toddlers food and nutrition I constantly have to read them to remind my self especially if I get too wound up. Tendency is I lost sight of sensible things.

When it comes to feeding kids, some experts say that it's all about collaboration. You control the menu, and your child decides how much to eat.

When it comes to feeding kids, some experts say that it's all about collaboration. You control the menu, and your child decides how much to eat.

Once you've found something your toddler will actually eat, it can be tempting to keep on serving it up. But eating a wide variety of foods is vital to ensure your toddler is getting all the nutrients necessary for growth and development.


I could have these tips printed (not in epson receipt printer) but I don't want to hoard stuff at home. I already have enough of them.


*****

shared by Mum & Dad @ 4:19 PM
Mr Independent
The Tatapilla has grown up so quick – not just physically but mentally and emotionally as well.

These days he puts his own socks, shoes, pants, shirts, any clothing item... he also chose them himself.

He is already potty / toilet trained although, he still wears pull-ups at night just in case there's an accident on the bed. But he stays dry anyway and uses the potty when he wakes up.

He has become Daddy's shadow. Where ever his Daddy went around our place, Jens is tailing him. He likes running around with his Dad and the latter teaches him everything that he is doing – introduces him to tools.

And this, I'm not really fond of. He talks back to us to assert himself. Our resort is to just give him a stern look until he gets that what he said and done was not to be desired.

He reads to himself. I read him the book once and then he can tell stories based on the drawings.

Having fun includes going the "library" park – the favourite – almost every day. He still likes jumping up and down on the mattress.


*****

shared by Mum & Dad @ 4:09 PM
The making of a beautiful little boy to a BIG GUY that will melt a million hearts. :)
Tatapilla?
...a new word created by Dad (and Mum) to describe their BIG GUY who moves backward with his head when lying on his back - sort of like a caterpillar.
I Am Happy!
Talk To Me
Links
Pinay Bloggers
Previous Post
Archives
Blog Stats
Community

The Australian Index
Thingie-Me-Bob
Credits