20 January 2011
Comfy Pants
Living near water (a Billabong type) is not at fun all the times. When it rains expects mossies and sand flies a few days later. In the Christmas holidays, we were all holed-up at home with the rain everyday. Outdoor activities wasn't an option. Even with the security screen door, the pesky little bities can still get in.

The Tatapilla doesn't own many cotton pants and I have been looking for sometime now (only at chain stores). These comfy looking pants donned by the tots are just what I'm looking for. Sometimes, it's easy to look for stuff that can be found in naturaltestosterone.org than looking for clothes for little boys.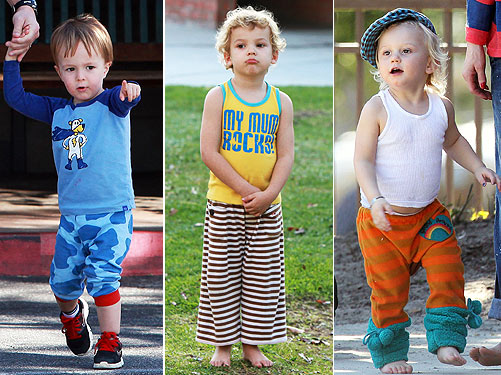 *****
shared by Mum & Dad @ 8:21 PM
The making of a beautiful little boy to a BIG GUY that will melt a million hearts. :)
Tatapilla?
...a new word created by Dad (and Mum) to describe their BIG GUY who moves backward with his head when lying on his back - sort of like a caterpillar.
I Am Happy!
Talk To Me
Links
Pinay Bloggers
Previous Post
Archives
Blog Stats
Community

The Australian Index
Thingie-Me-Bob
Credits