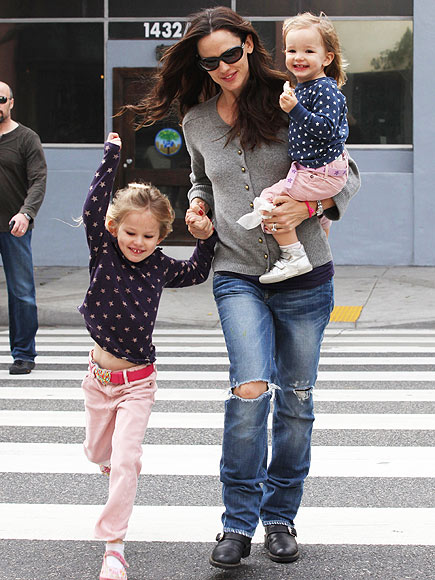 HAPPY & YOU KNOW IT
Jennifer Garner and her matching mini-mes – Seraphina and big sis Violet, 5 – share their joy to the world in Santa Monica on Dec. 10, 2010. "I'm so sure of her sweetness as a person," the actress said of her younger daughter, who turns 2 on Jan. 6. "It [was] there from birth."
The Affleck's are my favourite celeb family. They look very down to earth.
Now, onto the
Black Friday
sale. Although, it's over for last year that is, most people I am sure is awaiting this year's. It's fun shopping really.
*****