27 March 2011
The Shoeaholic
Yes, that's the Tatapilla. He got two pairs of shoes in just a week or so. I got him a pair of bob the builder boots last week (not to match slutty costumes, now there's the word), considering that the cold season is coming up. He's been wearing sandals and thongs this warm season and I haven't really bought him any decent pair this year.

Then last Thursday, Daddy needed new boots and they have a promo at the shops that 2nd pair half price. We got the Tatapilla another pair, this time flashing shoes. It's not really like this - this is just a wish. There was a superhero pair that he liked but they don't have the size for him.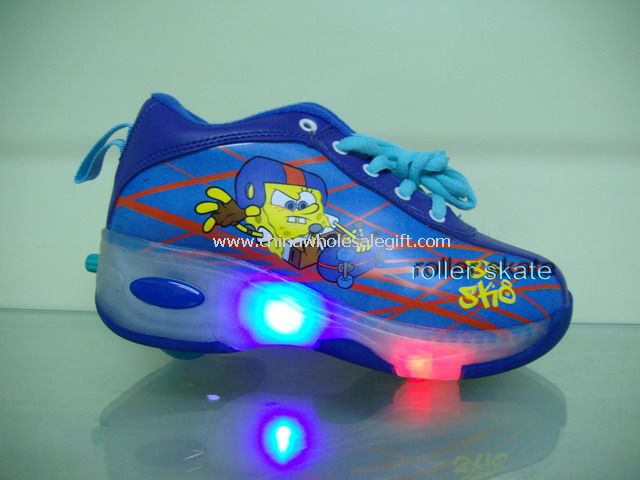 *****
shared by Mum & Dad @ 11:28 AM
The making of a beautiful little boy to a BIG GUY that will melt a million hearts. :)
Tatapilla?
...a new word created by Dad (and Mum) to describe their BIG GUY who moves backward with his head when lying on his back - sort of like a caterpillar.
I Am Happy!
Talk To Me
Links
Pinay Bloggers
Previous Post
Archives
Blog Stats
Community

The Australian Index
Thingie-Me-Bob
Credits