26 January 2011
Beach Time


We hit the beach for the second time this year. We're upholding the tradition that we have started since the Tatapilla was born - to go to the beach on Australia Day. Today was a perfect day. We met one of his friend's family and we had a ball albeit short.

There were parachuters at the beach and the last to hit the ground was pretty dramatic with huge flag in a crowded beach. I reckon, if hawkers were allowed, it was the perfect place to sell custom teen girl gifts.


*****
shared by Mum & Dad @ 4:45 PM
20 January 2011
Comfy Pants
Living near water (a Billabong type) is not at fun all the times. When it rains expects mossies and sand flies a few days later. In the Christmas holidays, we were all holed-up at home with the rain everyday. Outdoor activities wasn't an option. Even with the security screen door, the pesky little bities can still get in.

The Tatapilla doesn't own many cotton pants and I have been looking for sometime now (only at chain stores). These comfy looking pants donned by the tots are just what I'm looking for. Sometimes, it's easy to look for stuff that can be found in naturaltestosterone.org than looking for clothes for little boys.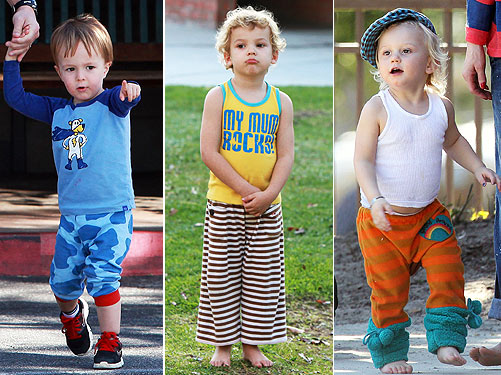 *****
shared by Mum & Dad @ 8:21 PM
Little Worker


At the age of the Tatapilla, a little praise and proding do wonders. He's very cooperative and wants to help out most of the times. It's actually a struggle not to let him help rather than let him. Hanging the washing on the weekend is our family bonding. He hangs up little stuff on the peg hangers. Daddy provided a stand for him to be able to reach the hangers. Although, it takes a little bit longer for the task to finish (less time for me to search for diet pills for women that actually work), it is good training for him.


*****
shared by Mum & Dad @ 7:59 PM
How Ironic
You Are a Window Seat


You are a highly imaginative person. In fact, you are a visionary.
You are very curious about the world. You want to see as much of it as you possibly can. You are mentally alert. You like to daydream, but your dreams always have meaning. You come up with many profound and original thoughts. You find entirely new ways of doing things.






Why, I don't like window seat unless there is only one seat on each side. I frequent the loo, that's why. Oh well, I have doubts with my answers on this meme anyway. My answer is either one or the other but I can only choose one.

Speaking of flying, I will be off either to SYD or ACT this April to renew my passport (not to shop for rustic furniture). I want to avoid it if I can but it's a catch 22 so I have to go. Though I've been to Sydney, I prefer it as it's familiar to me and I know where I'm going. Plus the website for the public transport is quite effecient. It seems going to ACT without driving would be a bit cumbersome to plan. So there, ACT you lost me. :)


*****
shared by Mum & Dad @ 7:52 PM
Weekend Pleasures


It seems I have turned Tatapilla to be a shop-aholic. He likes going to the shops. But of course, there are so many attractions for young minds not to mention junk food.

Last Saturday was our schedule to go to the bank. We have to pass the horsie (and some business printing shops) and we didn't go past it without him asking if he can have a ride. Unfornately for him (fortunately for my pocket), we didn't have a 2 dollar coin. I promised him when we come back (it's on our way down the carpark as well). But we've been shopping and lunch and still no coin for the ride. What with me paying eftpos. :) Well, we have to asked the news agent to swap our 50 cents coin. He had lots of fun plus I didn't worry as the horse only cantered not galloped. :)



*****
shared by Mum & Dad @ 7:44 PM
Skin Head
Despite the rain and flooding in SEQ, summer is surely underway. When it's not pouring down, it is stinking hot. The Tatapilla was supposed to be growing his hair long to show curls (his Nanna said) even if he doesn't have curly hair but last night, I just saw how hot he was that I decided to give him a swift hair-cut even if it was late.

While some maybe busy applying best acne treatment that time of the night, I was busy running the shaver up and down his head. The work is not fully finished as he was getting itchy and told me that he doesn't want it anymore. (As if I can just stop anytime). See the missed strands of hair on the side? A job for bob on the weekend.

*****
shared by Mum & Dad @ 7:32 PM
09 January 2011
My Favourite Kids and Mum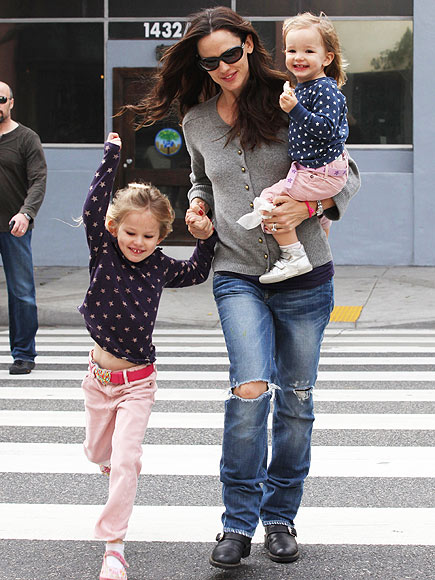 HAPPY & YOU KNOW IT
Jennifer Garner and her matching mini-mes – Seraphina and big sis Violet, 5 – share their joy to the world in Santa Monica on Dec. 10, 2010. "I'm so sure of her sweetness as a person," the actress said of her younger daughter, who turns 2 on Jan. 6. "It [was] there from birth."

The Affleck's are my favourite celeb family. They look very down to earth.

Now, onto the Black Friday sale. Although, it's over for last year that is, most people I am sure is awaiting this year's. It's fun shopping really.


*****
shared by Mum & Dad @ 2:40 PM
Like Father Like Son?


.. in this case, it is more of a like son like father. It's The Tatapilla's idea to make those funny faces and Daddy had to do just that. The Tatapilla is growing up with his own character (that doesn't require going to online university). A very fun loving, goofy, wacky person. He is his own person and it has shown up at a really early age. I can only marvel and sometimes, get frustrated as my little boy is not little anymore. Yet, at the same time I am happy that he is growing and maturing at a very great pace.


*****
shared by Mum & Dad @ 2:29 PM
Room Deco Ideas
I've been trying to decorate The Tatapilla's room but I'm the first to admit I am not very create and my deco juices run out pretty quick. I have to consult the web. I don't need chair slipcover as I am not putting any chairs in his room. I might consider it later but for now, the aim is just to make his room as exciting as possible so he will sleep in it without any argument. So far, I have liked the idea of glow in the dark deco and maybe alphabet stick-ons. I have started hanging up his art works but I can only hang up too much.

*****
shared by Mum & Dad @ 1:52 PM
The making of a beautiful little boy to a BIG GUY that will melt a million hearts. :)
Tatapilla?
...a new word created by Dad (and Mum) to describe their BIG GUY who moves backward with his head when lying on his back - sort of like a caterpillar.
I Am Happy!
Talk To Me
Links
Pinay Bloggers
Previous Post
Archives
Blog Stats
Community

The Australian Index
Thingie-Me-Bob
Credits