27 March 2011
Games and Toys Ideas
The Tatapilla has enmassed so many toys that he hardly play with them all. Well, it's not really him who bought them but me. Although, I think that I should switch to something more educational although he had lots of them too. I've been thinking some board games and maybe really complicated puzzles. Plus something to spend some pent-up energy, although, best pre workout supplement is out of the question. I've been thinking these will do.

*****
shared by Mum & Dad @ 11:41 AM
Winter Gear
It's starting to get cold these days. When I say cold, it's still above 20. I like these outfit only if they are a bit colourful. Some things in life are nice when there are splashes of colours, maybe except home speakers.

Anyway, we're not due to buy the Tatapilla new winter gear as some of his warm clothes still fit him. Just maybe a hoody or two or some pants.

*****
shared by Mum & Dad @ 11:34 AM
The Shoeaholic
Yes, that's the Tatapilla. He got two pairs of shoes in just a week or so. I got him a pair of bob the builder boots last week (not to match slutty costumes, now there's the word), considering that the cold season is coming up. He's been wearing sandals and thongs this warm season and I haven't really bought him any decent pair this year.

Then last Thursday, Daddy needed new boots and they have a promo at the shops that 2nd pair half price. We got the Tatapilla another pair, this time flashing shoes. It's not really like this - this is just a wish. There was a superhero pair that he liked but they don't have the size for him.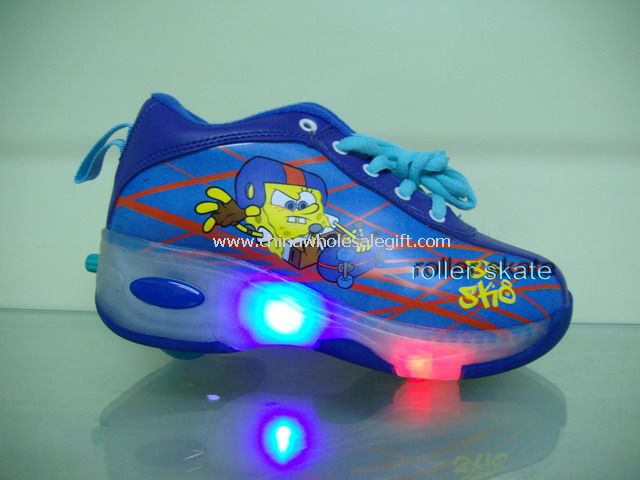 *****
shared by Mum & Dad @ 11:28 AM
Toy Story 3
The Tatapilla have seen this movie twice over this weekend already. He is just so into it. It's late considering it has been out for a long while already but it still feels new to him. He is into Woody's salute for quite sometime now. We wondered where he got it.



I had good fun watching the movie. I reckon, there will be a 3th sequel to the movie. Some things are just worth doing over and over again, just as marketing gifts for women are worth giving every special occasions.


*****
shared by Mum & Dad @ 11:22 AM
05 March 2011
The Big Bang Theory
Before going to sleep tonight, we searched for videos in youtube. The big bang theory is always the favourite. The Tatapilla really liked the Justice League Recombination that we watched it over and over. This production was really amazing. Forget about the discount scrubs, they've gone all out on this. No wonder, it's the favourite of an almost 4 year old.




*****
shared by Mum & Dad @ 9:44 PM
The making of a beautiful little boy to a BIG GUY that will melt a million hearts. :)
Tatapilla?
...a new word created by Dad (and Mum) to describe their BIG GUY who moves backward with his head when lying on his back - sort of like a caterpillar.
I Am Happy!
Talk To Me
Links
Pinay Bloggers
Previous Post
Archives
Blog Stats
Community

The Australian Index
Thingie-Me-Bob
Credits